In which a gathering is announced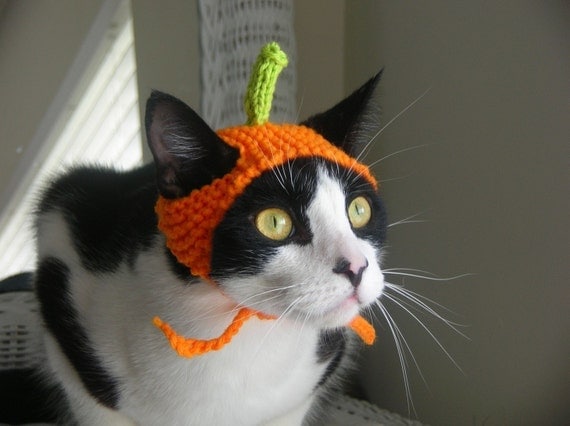 Hello everyone! I'm here with an exciting announcement! 😀
There will be a Halloween Gathering this Saturday, October 29th.
Get super hyped for an extra spOoOooOoky NTA and some (not as spooky) Halloween contests!
Wow! This is super last minute! Are you proud of me? 😀
So along with the usual Name That Character, Riddles, Name That Cat, and (spooOooOoooky) NTA, I want to have one (spOOoOooooOoOoooky) guest hosted comment! Leave your idea in the comments for me to see- I'll tell you if your contest will be the guest hosted one!
The Gathering (may) be cut a bit short but I will have all the contests and stuff.
Here's the schedule!
| | | |
| --- | --- | --- |
| Time (BST) | Time (EST) | Event |
| 14:00 | 9:00 | Name That Character! |
| 14:30 | 9:30 | Riddles! |
| 15:00 | 10:00 | Name Matchup |
| 16:00 | 11:00 | (spooky) Guest Hosted Contests! |
| 17:00 | 12:00 | Fan Creation Contest Opens |
| 17:45 | 12:45 | Fan Creation Contest Closes |
| 18:00 | 13:00 | Gathering Results |
| N/A | N/A | Gathering Closes |
| 00:00 | 19:00 | Live Chat Closes |
(name matchup is when there are a whole bunch of prefixes and suffixes and you have to make them cannon. we did them one gathering.)
Um so yeah…I can host the Gathering but I have to leave at like 3 so depending on if there are other mods on it may be cut a little short. I apologize <3
Anyways! The teams are the usual. Neon Weasels, Time Traveling Otters, Freewheeling Ferrets (c'mon ferrets we need to win) and the Relatively Excitable Stoats. Comment what team you want to be on!
Neon Weasels
Time-Travelled Otters

Flowerkit

Moonpaw

Dawnheart

Juniperpool

Iceheart

Fernrustle

Iceflower

Sundance

Sky Where Jays Fly

Frostfeather

Stonestripe

Lionpaw

Airwave

Owlheart

Breezey

Frostpool

Wavesplash

Jayfrost

Shimmerfrost

Laurelpaw

Dewsplash

Dewpaw

Leopardstorm

Lupinepaw

Sandyfoot

Flame That Shines Like Sun

Birchfoot

Emberdawn

Breezefire

Aspenkit

Willowkit/moon

Thistlepooool

Scarletflame

IvyPool Fan

Silverpaw

Freewheeling Ferrets
Relatively Excitable Stoats

Willow Beside Small Stream

Streampaw

Darkkit

Foxshadow

Stoatkit

Stormjay

Flowersteam

Geckopaw

Sunpaw(Sunny)

Frostflower

Asterpaw

Emberpaw

Darkshine

Breezeshade

Flashtail

Stoatkit

Swanpaw

Jadepelt

Mapleheart

Fernfall

Winterpaw

Cypresswind

Russetfeather

Wollow/willowpaw

Amberstorm233

Howlingwater

Cypresswell

Duckfeather

Sunnystripe

Ashcloud

Bramblefire

Arrowtail

Rosefur

Oatpaw

Goldepaw

Emberheart
I might have accidentally taken you off while I updated the list. Yell at me if this happened.
And now, I'll be copying something essentially word-for-word from the previous Gathering Post.
The games will be explained in the live chat before they begin, but are also described below:
Name That Character!: A description of a cat is given, and people guess which cat it is.
Riddles!: Warrior cats themed Riddles are given, and people guess which cat they refer to.
Name Matchup!: A variety of prefixes and suffixes will be given and people make them cannon names.
And finally!
Live Chat Explanation:
1) The live chat is where everything for the Gathering takes place! To start chatting you must first create a user. Into the "Name" box type your BlogClan name (this is what you will be seen as on the chat), then click on "Profile" at the bottom right hand corner of the chat box. A new window should open, where you can put in the password for your user. Once you've done this, press "Log in" and then you should be able to chat freely!
2) Kat has been kind enough to create emblems for each of the teams! It would be fantastic for you to represent your team by using your appropriate team emblem for your avatar on the live chat! To do this, click on one of the links below, and then copy the link from the address bar at the top of the page. Then, on the live chat, paste that link into the "e-mail/url" box. Job (hopefully) done! All credit to Kat for these amazing works!
LITERALLY I AM SO HYPED. ARE YOU HYPED? BE PREPARED FOR THE SPOOK.
Also, the Fan Created prompt will be posted here but it will also be said in live chat.
Remember you can only enter either fanart or fanfiction.
THE FAN CREATION PROMPT IS…
(A monster/monsters of your choice) has taken over BlogClan! You, and the people of your choice (you could include your team animal) must save BlogClan.
Submit it in the comments, and please be prompt! Thanks guys!
and now I figure out how to make live chat appear here.
 wOAHHH DO YOU SEE THAT? Did I do good?