HELLLLOOOO everybody! Welcome to A Month's Round-up in Cats. Prepare for cats in all their glory. 
Welcome! Returning from our October round-up, I bring to you this post about…. cats! Cats! Cats! Cats! Cats! Cats! Very nearly late (as always) and bursting with feline fluffiness.
Firstly off, we have our obligatory cat dressed up as food. This one's a hot dog!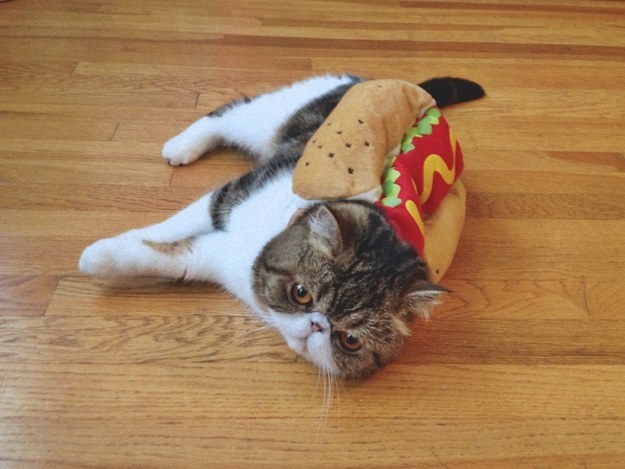 It wouldn't be a Month's Round-Up without a Youtube video, either, so have this video of NINJA CAT.
And lastly, as autumn comes to a close and winter begins, have this adorable picture of a cat in the leaves. I miss autumn already. I wish it got this leafy in real life.
And with that, our monthly round-up comes to a conclusion! We'll return in January, so until then, bye!