Something new to keep you occupied, perhaps?

Caption Contest Winner!
Right down to business! The winning caption for the photo below is…
"I like to call this trick a 'CATapult'!"
by Brightmoon!
Your prize is drawing from Cloudypaw!
Writing Contest Winners!
First of all! Thanks to everyone who entered, there were so many great entries :O
But alas, there can only be so many prizes! (But you all deserve a prize, at least pat yourselves on the back, right now)
For the prompt: Warrior Cats, but in a different genre, the winners are as follows:
in 3rd place, Pinestripe!
The twist with the characters and the human world was really creative, and I loved how you incorporated the character's relationships into the story as well!
You get to choose what live chat's colours will be for at least a week!
in 2nd place, Stormberry!
The story runs high with tension, and the kind of sci-fi twist to it was cool! And your writing is generally very nice, congrats on second!
Your prize is a drawing from Sunsetpaw!
and in 1st place…
Hawthornpaw!
I loved the human twist to it, like Pinestripe's! The plot worked really well with the new character roles! Congrats!
Your prize is a drawing from Blueheart!
In addition, you also get a custom-made secret page! Please provide an image, a title, and a description for your secret page!
The winning entries can be read here!
April Caption Contest!
RULES
Caption the image below, and put your caption as a comment below on this post!
Only one entry per person
Deadline is April 28th, 11:59pm BST (BlogTime)
PRIZE
The winner will be able to choose what live chat's colours will be for at least a week!
And now, your image to caption! Be as creative as you can get!
April Art Contest!
Hey guys, Sunny here! I've materialized on your screen to share with you the details for the April Art Contest! 🐈 So grab your feather quills and get ready to draw …
THE PROMPT
Create a background for the BlogClan Art Collab! For reference, the last one looked like this: [click here]
RULES
Your entry must be a setting BlogClan would naturally reside in. Examples include: a forest, a meadow, a gorge, etc. Examples of settings that would not be permitted: the arctic, a desert, a haunted house, etc.

If you're unsure of whether or not your idea is permissible, feel free to run it by me! 😀

Must be a digital drawing (sorry, traditional artists! :c )
Image size must be at least 6500×4000 as it needs to fit 60+ purrsonas

the bigger the better! While the last one was only 5000x3750px, this one will have over DOUBLE the purrsonas (over 60!) so the background needs to be HUGGEE 😛
if you're not sure how to make the image a certain size, please let me know what program you're using (Microsoft Paint, Gimp, FireAlpaca, Photoshop,etc.) and I'll help you figure it out 🙂

Must be in landscape mode, NOT portrait mode
Multiple entries per person are permitted
To submit an entry, simply post it in comments section, or use the SmartForm below
The deadline is April 30th, 11:59 PM EST. If you need a brief extension, just let me know!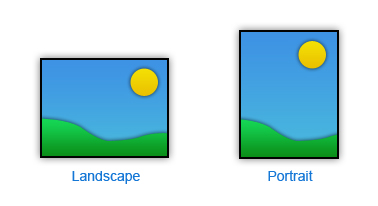 THE PRIZE
⭐ There will only be one winner, and their drawing will have the honor of being part of the iconic, one-of-a-kind BlogClan Art Collab!!! You will also win my infinite respect and gratitude, and an emoji on livechat of your choosing⭐
Thank you for tuning in to my brief takeover of this post. I cannot wait to see everyone's entries, I'm sure they'll all be absolutely-positively PHENOMENAL 😍 – Sunny out!
KINDA IMPORTANT NOTICE:
Just some things I'd like you guys to know:
If you have any questions, please address me somewhere in your comment (put my name in there somewhere) or else I might not see it!
If any winners have not retrieved their prize yet (live chat colour change, art, or a secret page) please tell me! I'll arrange for it to happen!
And that's it! Good luck, and have fun!